From the desert planes of Spahn Ranch, to the glittering hills of Hollywood and beyond, the myth of Charles Manson has endured…but is any of it actually true? Our returning guest Nikolas Schreck doesn't think so!
This week we discuss: Why does the general population so easily believe in official narratives?, what do Timothy Leary and British occultism have to do with Charles Manson?, what really did happen at 10050 Cielo Drive? and much more.
Also, join Nikolas at the launch of the UK edition of his amazing book 'The Manson File: Myth and Reality of an Outlaw Shaman' on the 22nd October, tickets available here
Joining me, and finally recovered from the deserts of time, returning co-host Sam Horn
Main theme by Simon Smerdon (Mothboy)
Music bed by chriszabriskie.com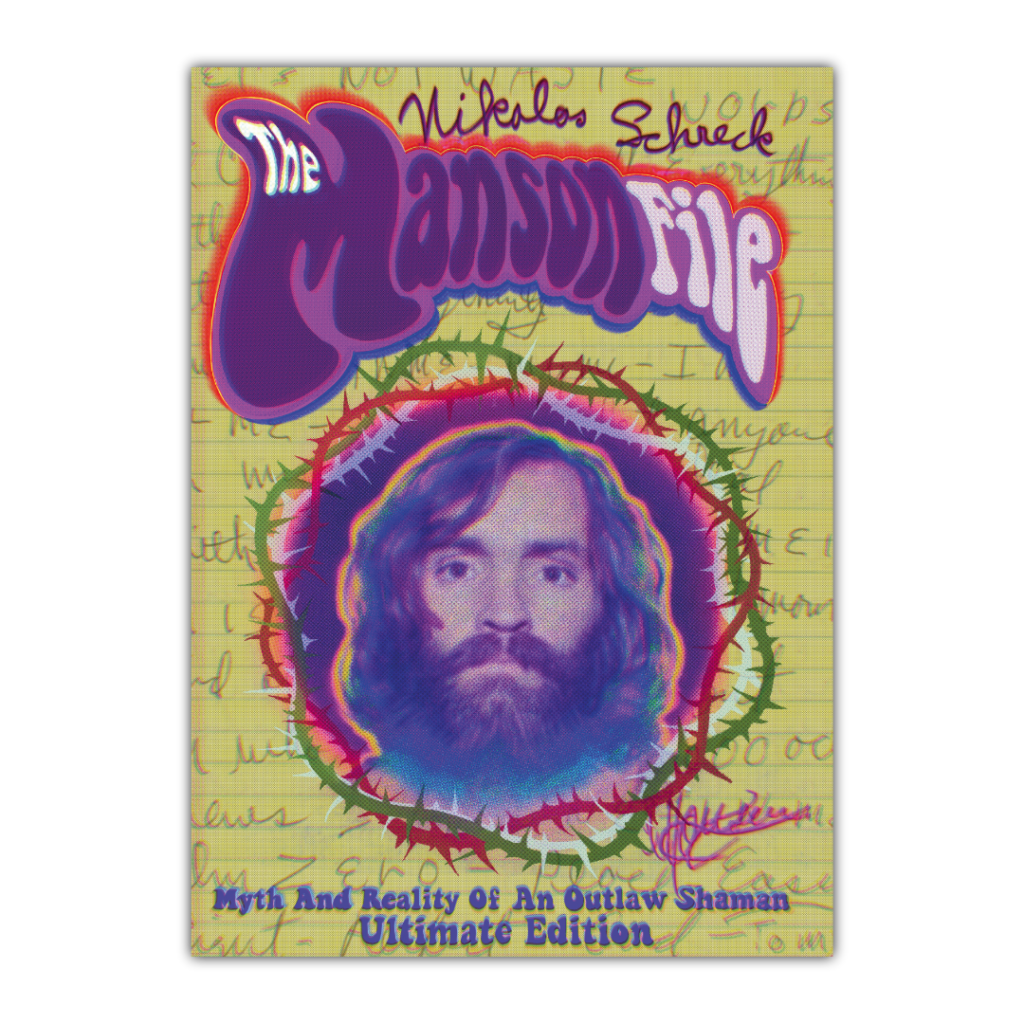 Nikolas Schreck Bio:
Nikolas Schreck is an American singer-songwriter, musician, author, film-maker and Tantric Buddhist religious teacher based in Berlin, Germany.
Now a solo artist, Schreck founded the musical magical recording and performance collective Radio Werewolf, which operated from 1984-1994, releasing seven albums. Schreck was also the lead singer of the musical duo Kingdom of Heaven whose album, XXIII, was released in April 2015. He collaborated musically with his former wife, American singer and musician Zeena Schreck, as well as Australian percussionist John Murphy, NON, Death in June, and the British actor Christopher Lee, whose first album Schreck conceived and produced.
As a solo artist, his song "Lord Sutekh's Dream" was released by German record label The Epicurean in conjunction with Schreck's May 28, 2016 concert at the Epicurean Escapism Festival in Berlin.
Since that concert, Schreck has recorded and performed with his band consisting of Winfried Strauss (keyboards), Ohnesorg (bass), and Heathen Rae (drums and percussion.) After a performance at Wave-Gotik-Treffen in Leipzig, noted as one of the best concerts at the WGT by German music site der Schwarze Welt, Schreck and his band released the vinyl EP The Futura Model on The Epicurean label. A monthly radio program, The Nikolas Schreck Show, premiered on Berlin's Radio on October 31, 2017.
Schreck's album The Illusionist was released by US label Records Ad Nauseam at an event held at Zebulon in Los Angeles on August 10, 2019.
His books include The Manson File: Myth and Reality of an Outlaw Shaman (2011); Demons of the Flesh: The Complete Guide to Left Hand Path Sex Magic (2002), co-authored with Zeena; Flowers from Hell: A Satanic Reader (2001); The Satanic Screen: An Illustrated Guide to the Devil in Cinema, (2001); and the first edition of The Manson File (1988).
His film appearances include the 1989 documentary, Charles Manson Superstar, which he directed; Usher, the last film of Curtis Harrington; and Mortuary Academy. He teaches Tantric Buddhist meditation.
Source: Wikipedia