This week we tak to anarcho punk legend Steve Ignorant. Steve was the lead singer in the legendary punk band Crass.
We also get the lowdown on our new partners in crime from across the pond Alterati.com. and chat it up with head honcho Joseph Matheny.In this weeks episode we discuss (with Steve): Busting punk myths, Anarcho punks humble beginings, The influence of Crass and Dial House, pranking the government, and Punch and Judy!
Due to a breakdown in the normally iron-like SittngNow communication network, Daddytank was unable to mobilise in time. However, Ken is at hand with a slab of droney brilliance from the amazing Lunar Abyss Quartet with 'Buruvana'.
If you have any queries, suggestions, insults etc. Please feel free to email ken@sittingnow.co.uk.
Enjoy!
Steve Ignorant Biography now available: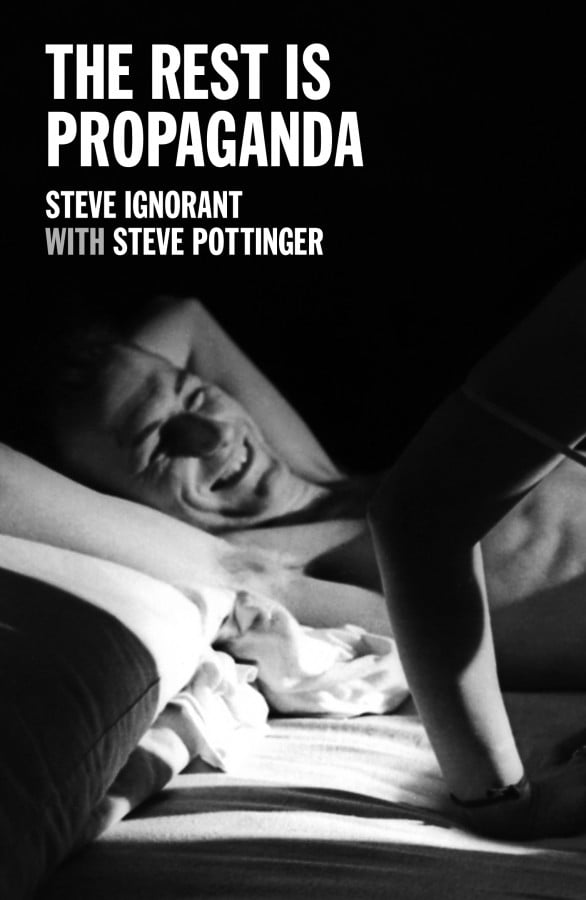 The day that Stephen Williams walked up the path to Dial House and found Jeremy Ratter at the end of it, sitting at a typewriter, was undoubtedly an auspicious event for both of them – not to mention for many of us. It was 1977, and although there were fifteen years and a world of social privilege separating them, the two shared something much more important: their dissatisfaction with the life that society was offering them. Steve had recently been infected with Punk Rock at a gig by the Clash, and Jeremy had a drum kit. Together, they formed Crass. Over the next seven years, Crass would stencil its name in indelible paint across the face of British culture. They would become the band that rattled the timbers in the Houses of Parliament, infiltrated teenage magazines, fought savage anti-establishment, pro-humanitarian battles, and challenged the music industry with a new definition of DIY.
The Rest Is Propaganda is not, however, the story of that band. Rather, it is the story of a young boy who grew up on the streets of Dagenham, wearing Tuf shoes and holey jumpers, being railroaded to a life on the factory floor. This is the story of a lad who learned about life on on the terraces of Upton Park, in the pubs and clubs of East London, behind the counter of Wallis's supermarket, and why he left that all behind. It is the story of how Stephen Williams became Steve Ignorant. And what he did after.