If the name Dennis Wheatley doesn't ring a bell with you, dear visitor of this site, shame on thee. The man is responsible, almost singlehandedly, for popularising Occultism in the mainstream during the swinging 50s and 60s, His books, though generally painting Crowley and his like in a – at best – dubious light, sold in the thousands, and are to this day still a decent read.
One of his books, The Devil Rides Out, was optioned, and then converted to celluloid by the marvelous Hammer Film Productions in 1968. The film starred the Dracula-tastic Christopher Lee, and Bond-villain extraordinaire  Charles Gray, as they battle it out for the soul of mutual acquaintance Simon Aron, who has fallen in with a shadowy group of Baphomet worshipers.
The film includes references to Aleister Crowley's magickal works, and is to this day, Christopher Lee's favourite role.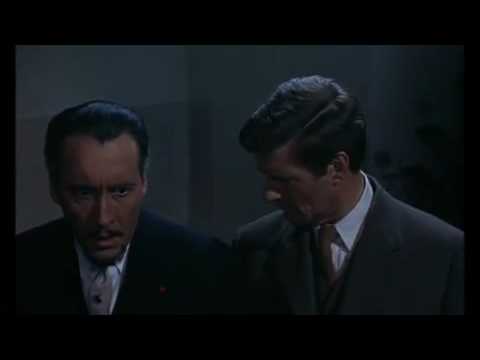 The film comes out in glorious High Definition this month (22nd) on BluRay with a wealth of cool looking documentaries. Get her purchased, and spend your halloween in style!